Welcome to Emerson Park Apartment Homes
ABOUT
Discover the lifestyle you've been dreaming of from your new apartment at Emerson Park Apartment Homes in Tempe, AZ! Experience the convenience of a home with local city benefits and the comfort of knowing our community was built with quality and contemporary living in mind. In addition to a thriving neighborhood, you'll have close access to shopping, dining, parks, and local entertainment. Spend weekends exploring the natural world right outside your door, ASU Desert Arboretum Park, or all Tempe has to offer. Start the day with Infusion Coffee & Tea Crafters, finish it with Four Peaks Brewing Company or Chompie's, and then come home to Emerson Park Apartment Homes, where you'll find plenty of space to call your own. Step into a life of ease with our friendly community. Contact us today!
Address
1701 E Don Carlos Ave
Tempe, Arizona
85281
Office Hours
Monday - Friday: 09:00 AM - 06:00 PM
Saturday: 10:00 AM - 05:00 PM
Sunday: Closed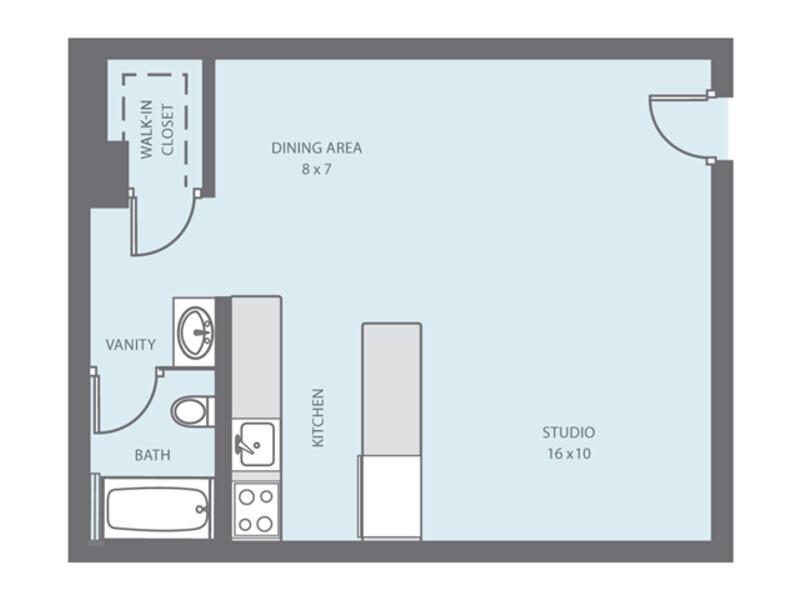 Studio
SQ FEET: 410
BEDROOMS: Studio
BATHROOMS: 1
DEPOSIT: 250
PRICE: $1185
AVAILABLE: 2
WEB SPECIAL: Move-In Special: Immediate move-in 1 month free on selected apartments with a 12 month lease.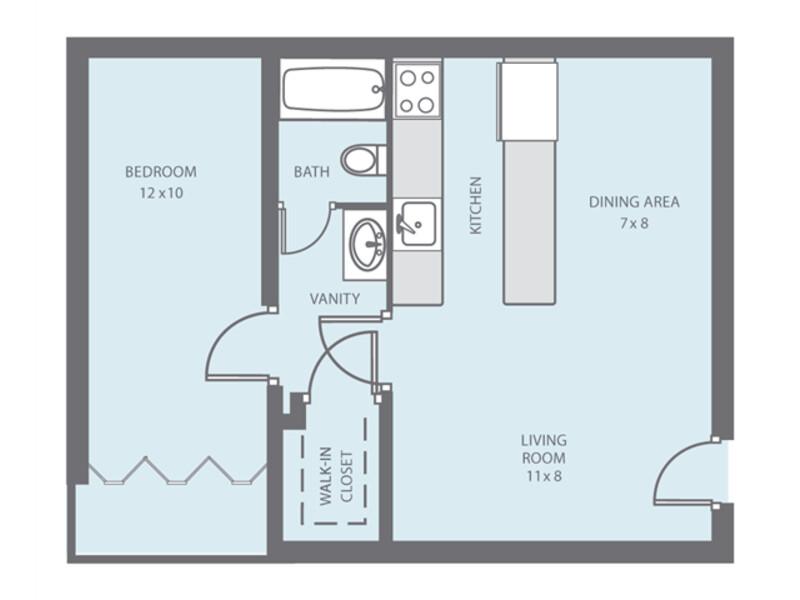 1 Bed 1 Bath
SQ FEET: 610
BEDROOMS: 1
BATHROOMS: 1
DEPOSIT: 250
PRICE: $1420
AVAILABLE: 2
WEB SPECIAL: Move-In Special: Immediate move-in 1 month free on selected apartments with a 12 month lease.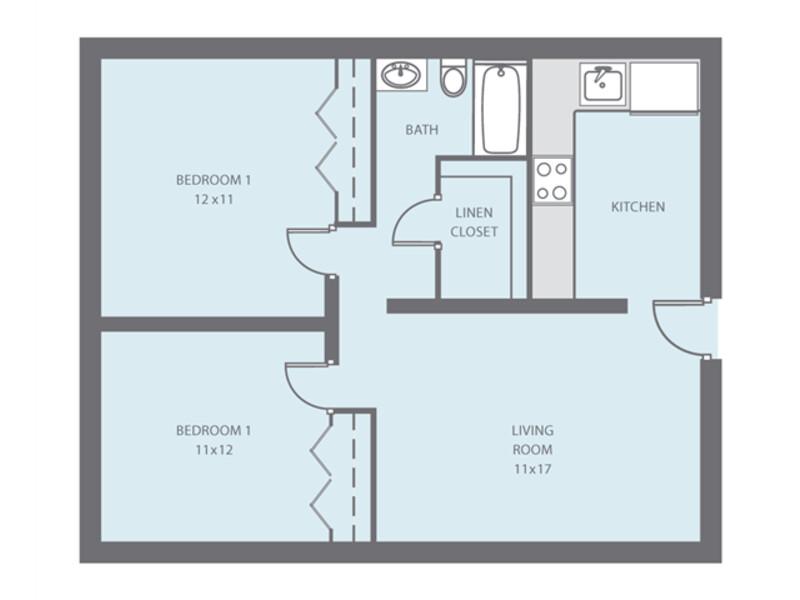 2 Bed 1 Bath
SQ FEET: 810
BEDROOMS: 2
BATHROOMS: 1
DEPOSIT: 250
PRICE: $1385
AVAILABLE: 9
WEB SPECIAL: Move-In Special: Immediate move-in 1 month free on selected apartments with a 12 month lease.
Apartment
Air Conditioning
Private Balconies and Patios
Ceiling Fans*
Hardwood Style Flooring
Washer & Dryer*
Spacious Walk In Closets*
Property
Guest Parking
Two Sparkling Swimming Pools
Laundry Facilities
Picnic Area with Barbecue
24 Hour Fitness Center
Professional & Responsive Management
Bike Room
Complimentary Java Bar
Access to Public Transportation
Public Parks Nearby
Conveniently Located Close to Local Dining, Shopping, & Entertainment
Efren Soto
Stars: 5
Terry and kayla did a fantastic job hepling me find my phone and getting me to north carolina.
Sep 19, 2023
Ana R
Stars: 5
The staff is so friendly, Kaylah was exceptional in welcoming me, I love the studio I viewed in the tour and am excited to call it my home. And Rainy was also attentive and friendly at my arrival, I say customer service was key to return and start to enjoy my new journey in this location. The parking area was clean .
Sep 15, 2023
Gabriel Zamora
Stars: 5
Jessica and Kaylah are the most attentative rental professionals I've ever experienced. Always here to help and very understanding.
Aug 17, 2023
Linda Doherty
Stars: 4
Jul 06, 2023
Lexi
Stars: 5
Jun 29, 2023
Susana Millan
Stars: 5
Jun 14, 2023
Manuel Soto
Stars: 5
Jun 12, 2023
Shawn Latin
Stars: 5
May 31, 2023
Michael Finkle
Stars: 5
May 05, 2023
Candace Baird
Stars: 5
Great customer service with the ladies in the office, and very nice up-kept premises!
Apr 05, 2023
Cierra Adams
Stars: 4
Mar 31, 2023
Eugenio Pacheco Patino
Stars: 5
Management is great always helpful with concerns or questions. My service request have been completed in a timely manner. I have even asked if they could do it during a certain time and they managed that well. I've enjoyed my 2 years here is they had 3 bedrooms I'd stay longer.
Mar 24, 2023
Alexis Harrison
Stars: 5
I love the apartment & the complex. Such a nice place & nice neighborhood:)
Feb 10, 2023
Ivy Anselmo
Stars: 5
The office has been very helpful. Maintenance comes on time.
Feb 09, 2023
Aliyah Egan
Stars: 5
We recently moved in and the office staff have been very friendly and helpful! We like the nice courtyards and they are currently building a dog park. We have not had any major issues so far and recommend Omnia for easy move in! Also biking distance from campus
Feb 09, 2023
Layla Petty44
Stars: 5
I was on the brink of despair looking for a new home for my children and I. Time was against me and with how expensive everywhere else in Tempe was to live, the Omnia On McClintock apartments changed the game. The ladies in the front office made my approval and move in process easy and peaceful and I couldn't even believe how smooth the whole thing went. Kaylah and Jessica are absolutely amazing, they don't know it but they were really the light at the end of my tunnel with how helpful they were! The staff in general does what you ask and so far it's been a joy residing here. It's clean, it's mainly quiet, I've only had a few small things to address but besides that we have had no major issues thus far.
Feb 09, 2023
Keyvonne Johnson
Stars: 5
Nothing but a GREAT experience since I've moved in. Kayla was amazing during my appproval and move in. Very professional and her communication was great which I really appreciated. The staff is nice and friendly. I love my unit. Zero issues thus far. I love the complex/community. It's very clean and quiet. I also love the surrounding area. There are so many things near by which is a plus. I would highly recommend Omina McClintock. Easy 5 stars ⭐️ ⭐️⭐️⭐️⭐️. I look forward to my remaining time here!
Feb 05, 2023
Keyvonne Johnson
Stars: 5
I have had nothing but GREAT experiences with the complex. Amazing & friendly staff. Kayla was very hands on and her communication was great during my approval and move in process. I love my unit. I love the complex. Very clean and very quiet. Also there are a lot of things near by which is a plus. Highly recommended.
Feb 05, 2023
sidney thorley
Stars: 5
Office is super clean with amazing employees here in the office. They very friendly, honest and reliable! The complex itself is clean, well maintained , and well maintenance.. They do have beautiful pools that I look forward to in the summer time and hope that other occupants do as well. I personally love my apartment and the lay out !
Feb 03, 2023
Whitney
Stars: 5
I'm new to the area and this apartment complex definitely has its perks. You are a couple blocks from the 202 Loop one direction and just south of here is the LightRail. This area has plenty of shopping options, grocery stores, and restaurants/bars. It's a busy area during the day and quiet at night. The staff is friendly and are attentive.
Feb 03, 2023
Cheryl B
Stars: 5
I been living here for almost a year. I can say that they helped be flexible with my rent when I didn't have it all on time. The manager Jessica is very fair to me when I let her know that I can't pay the whole amount and I greatly appreciate her. Buzz is pretty awesome too, the maintenance man and he's become friends with my crazy dog.
Feb 03, 2023
Niq Lotto
Stars: 5
Clean. Knowledgeable staff. Good area. Clean units. Cool layout.
Jan 27, 2023
Anne Dalton
Stars: 5
They've been really professional and responsive about anything we needed when we moved in. It's a really nice change to our old living situation. It's affordable, but doesn't feel cheap. Was clean and ready for us right on the day we needed to move in. The kitchen is my absolute favorite as someone who loves to cook. We moved into a refurbished apartment, the appliances are wonderful so far. Yes the area isn't the safest from what I've heard and seen but it's all Tempe living and you just make sure to lock your door and your car and its honestly fine. That's big city living and not on the apartment to be police officers. Some of the other reviews I noticed, also mentioned the area as a bad knock on the complex but they don't control people who wander in and out of the area. They do perform background checks on actual residents. That's all they can do. So far any neighbors I've met have been pleasant and polite. The staff at the office is really great! There's so many great restraunts and shops around the area, always somewhere to explore! We love our apartment and are excited.
Jan 23, 2023
Devon Gardner
Stars: 5
Friendly staff
Jan 04, 2023
Sheryl Arya
Stars: 4
Dec 10, 2022
Kerri Shebola
Stars: 5
My sincerest appreciation to the office staff at Omnia on Mcclintock. Kaylah was especially welcoming and extremely helpful in getting us settled here. Without their diligence in getting our apartment prepared we would still be in a bind. The apartment is wonderful, clean and everything is in good working condition. The location is quiet and tidy. Thank you for your continued service ensuring we felt welcome and safe in our new home.
Nov 30, 2022
Harshini Terala
Stars: 5
Nov 29, 2022
NETLFIX COM
Stars: 5
I have lived here for many years and have seen many different managers Jessica is the nicest by far.
Nov 16, 2022
Lori Boggio
Stars: 5
Awesome communication skills. Very nice they treat you nice they have patience.
Oct 18, 2022
DHANUSH K
Stars: 4
Aug 25, 2022
Dhanush Kukatla
Stars: 4
Aug 25, 2022
Catherine
Stars: 5
Jessica who know works there was are old management and she is so wonderful she'll go up and behind for you as long as you show her respect and kindness best manager we ever had
Aug 09, 2022
Vijai Harihar
Stars: 4
The A/C does not work when it is too hot outside or when it has been running for a long time...Happens only in the summer. UPDATE: The A/C was fixed and is working now
Jul 03, 2022
Carlos Walker
Stars: 4
Helpful
May 11, 2022
J Gonzalezjr (Jr)
Stars: 4
Nice and quiet well maintained landscaping rent is to high God forbid you are late the fees are enormous. Pay your rent on time and it's a nice place to live close to everything
Apr 20, 2022
Julianna Hale
Stars: 4
I lived here for 2.5 years and enjoyed my time there. You get what you pay for so there are some defects but management was always nice and maintenance was always prompt to fix things as necessary. Some examples of defects: * the tub is coated in a thin layer of paint and if you scrub/clean the tub, it'll completely chip off that thin layer. * We had some cockroaches but not consistently. We found holes in the kitchen and bathroom which they were coming in and out of Good things * Spacious apartments at a decent price * Well maintained property with landscaping
Mar 22, 2022
Lauro Elizalde
Stars: 5
Thank you so much Jamie McCay for working with Rose Paving to get this parking lot maintenance project going. It was truly a smooth experience with your crew helping our crew. I am glad to here that your residence are happy with the work. Thank you - Lauro Elizalde PM Rose Paving, LLC
Oct 01, 2021
Adriana Tabarez
Stars: 5
With great relief im glad omnia is stepping up there standards snd really improving the place. Maintenece was timley and above all when asking to work with me and my rate due to so much change thanks to the pandemic they did not turn a blind eye and actually helped me . most apartment complexes cant or wont. So thank you
Mar 06, 2021
Randy Clarke
Stars: 5
We've been here for about a month. My Fiancé and myself's experience here have been nothing but amazing. The staff has exceeded our expectations and have been very helpful and tactful for any issues raised. Maitenance gets to work orders quickly and the office staff is very friendly and informative. We plan on living here for many years to come.
Dec 03, 2019
Benny Villanova
Stars: 5
My lease is up for renewal and i am excited about signing a new lease with Omnia. When i moved to Phoenix a year ago, i didnt know anyone. Now i feel safe and secure with my family here at Omnia. The staff are great. Stephanie and Kate at the management offi e are always easily approachable to answer my questions and handle any concerns i may have. They welcome me like family and they are very quick to handle anything i may not understand. Whenever i go to the office i am welcomed by genuine smiles and coffee. I always leave the office completly satisfied and well assured my concerns are taken care of. The maintainance Dept., Cesar and his assistance, NEW YORK, are quick to address any of my maintainance needs 24 hours a day, 365 days a year. I feel completely safe, secure, and a part of the Omnia family. If you are looking for an apartment to rent? Call and speak to Stephanie or Kate at Omnia and come join our happy family here at Omnia. Thank you Omnia for allowing me to be part of the Omnia family another year. Sincerly, B.M.V. Retired Federal Agent Resident
Sep 30, 2019
Karina Mendez
Stars: 5
I've been in this community for about a year and it's never looked better. it's Under New Management , they're friendly and helpful ,common areas are clean and well-kept, management just bought brand new furniture for the pool .
Sep 13, 2019
SANDRA F
Stars: 5
I am on my 3rd Lease, New Management has kept the pools serviced and available, I use the Laundry Facility always cleaned every Wednesday, many of these units have been remodeled and upgraded, I have had a couple of recent After Hour Emergency Maintenance Requests, both received immediate response, call back before I finished with the After Hour Representative on the phone. Caesar is great! Maintenance is improving! he even made sure he cleaned my bathroom up after a plumbing problem. I see Signal 88 Security on the property in the evenings most of the week. A fairly quiet community.
Sep 04, 2019
Alyssa Smyly
Stars: 5
Awesome new management. Kati is a sweetie. They help my husband and I alot. The new manger is awesome. She is also sweet!! Thank you for everything you guys did for us!! So happy that we were able to see smiley faces all the time😁. Thank you guys again for everything!!!!
Aug 23, 2019
khalid saad
Stars: 5
Great new management , very great maintenance team especially Seezar, he is nice and professional, I'm happy with this team .thanks
Aug 15, 2019
Janice Stockton
Stars: 5
Highly recommend if you're looking for a cheap apartment. The renovated units are really nice for the price point! Carpet is only in the bedrooms!! Parking is really tight in the red building, which did get on my nerves. If you're in the studios though there is plenty of parking! I stayed in a studio while my bf was at basic training and didn't have any issues! Crime comes with being close to the University & light rail, but overall it is a good area if you enjoy being close to Tempe Town Lake, are an ASU student, or just like shopping & restaurants! Several great bars nearby! They recently hired security to patrol the area at night which is a huge PLUS for me. The staff was always kind and flexible when it came to the move-in/move-out process. Sandra is a sweetheart and the manager, Michael, is awesome! The only apartment that hasn't tried to screw me over and is genuinely honest in their deals!! Thank you!
Mar 25, 2019
Jarrod Bradstreet
Stars: 5
Its a good place to live close to a lot of places like light rail and restaurants
Mar 08, 2019
sandra sanchez
Stars: 5
I wanted to find an apartment that felt like home and i definitely have here at omnia . I have lived here for almost 2 years and i love it ! The location is very convenient and the staff is friendly and helpful . I would definitely recommend this complex to my friends and family.
Mar 05, 2019
evene M
Stars: 5
Nov 08, 2018
SwiftMooseBlz
Stars: 5
Oct 23, 2018
Anastasia Chaldaris
Stars: 4
Sep 26, 2018
AAA CCC
Stars: 4
Sep 26, 2018
star rosie
Stars: 5
Thanks Omnia for fixing the fast response
Sep 14, 2018
Diyar Ahmed
Stars: 5
Aug 18, 2018
Robyn Gauder
Stars: 4
Aug 13, 2018
duckGObang
Stars: 4
The rent is crazy..but the apartments are nice, the grounds are kept well maintained, and the office staff are wonderful. Just wish there was a better way to get ahold of matenence.
Aug 03, 2018
Ahmed Barakat
Stars: 5
Staff is very friendly, and the maintenance guys are very responsive got problem with the AC, they were here the next day and fixed it, and they even came to follow up few days later, for the price its a great place. the location is perfect for anyone attending ASU, the campus is few minutes by bike, the light rail is a walking distance, the four peaks brewery is a walking distance ( a great place to hangout), and food city is just around the corner, and the whole complex is just behind a seven eleven which is very convenient. we have been living here for almost a year and will most probably stay for another one.
Apr 30, 2018
Michael Wallace
Stars: 4
As a tenant going towards 5 years I can truly say the experience of living in this environment was a good choice . I highly refer this property to anyone looking for housing in the near future. Management follows through on maintenance issues and receptionist handles handles work orders in a professional manner.
May 05, 2017
Ceili Harriger
Stars: 5
I've lived here since it was Cabana on McClintock, it will be 3 years next February. When the new management took over things got much better! The office staff are very nice and helpful with any problems that may arise. The neighbors in the complex are friendly. The grounds and pools are kept clean and tidy. I'm always recommending these apartments to friends and family when they tell me they are looking for an apartment. I recommend it to all of you too.
Apr 28, 2017
kiylea Cherryu8
Stars: 5
Sandra is amazing, always is ontop of my concerns and always makes me feel welcome. Location is awesome and love the new pool features!
Apr 27, 2017